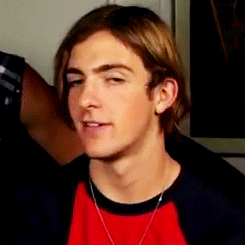 DAMON ROCKY MICHAEL LOCKWOOD
------------------------------------
Name:
Damon Rocky Michael Lockwood
Age:
13
Class:
Wizard
Blood:
Pure Blood
FAMILY
------------------------------------
Mother:
Stormie Lockwood
Father:
Riker Lockwood
Brother(s):
Tyler Lockwood | 19 | Auror
Landen Lockwood | 17 | Slytherin | ( Austin's twin )
Austin Lockwood | 17 |Slytherin| ( Landen's twin )
Sister(s):
Serena Lockwood | 15 | Gryffindor
Other:
Katie&Kenneth Knight ( cousins on his mother's side )
James Lockwood ( Cousin on his father's side )
Logan Lockwood ( Cousin on his father's side )
Aria Lockwood ( Cousin on his father's side )
Amber Lockwood ( Cousin on his father's side )
APPEARANCE
------------------------------------
Playby:
Rocky Lynch
Hair:
long brown
Eyes:
 Hazel
Height:
5'7
Build:
average build but a bit muscular
Skin:
soft but pale
Overall Appearance:
Damon stands 5'7 in height with long brown hair and big round hazel eyes.  There's no doubt that Damon isn't Stormie Lockwood's son.  Damon has a egg like shape face with a strong jaw structure just like all the Lockwood boys have.    Damon hair is naturally curly like his mother's so Damon always uses Sleekeazy's Hair Potion on his hair to make it straight resulting during the summer time but magic during the school year making it to be unruly and messy look very much how his older brothers wear their hair.
Damon clothing style is very much on rocker side,  he wears a lot of black although he does wear some colored shirts but he didn't follow his older brother in wearing plaid shirts but he did follow him in the bad boy look. When Damon is at Hogwarts,  he wears his school robes as if he just gotten out of bed when he really did. Of course during the holidays and weekends, Damon wears casual clothes,  blue jeans skinny jeans with black to colored shirts.
PERSONALITY
------------------------------------
Nationality:
English
Good Qualities:
Loyal
Outgoing
Friendly
Goofy
Caring (only to those he lets close)
Smart
Clever
Bad Qualities:
Cocky
Vain
Arrogant
Sarcastic
hard headed
Stubborn
Cold hearted (At times )
bluntly honest for his own good at times
Likes:
Girls
+New Experiences
+Rainy Days
+Thunder Storms
+ his friends and loved ones
Dislikes:
Father
- People who talk a lot
-Liars
-School work
- Rules
Fears:
Being separated from his other siblings after he found them.
General Personality:
Damon is the calm mellowed one out of the Lockwood boys,  but he does have a temper on him and he isn't afraid to use.   Damon is bluntly honest resulting him to be a complete arse at times just like any Lockwood man.  Damon is very down to earth type of guy who loves new experiences and having fun.  Although Damon is very stubborn indeed and tends to have things his way or the highway at times.  Although he's very goofy and loves a good joke as well as pulling devious pranks on people.  
Damon is very smart indeed,  but he doesn't put any effort into his school work due to him hating school work very much like his siblings.   Damon is very sweet and caring but brush him the wrong way,  he can be very arrogant cocky and cold hearted.   He does tend to be self-centered and sarcastic at times,  but that's due to him scaring people off with his overly bluntly honest attitude.
HISTORY
------------------------------------
Early Years:
mon Rocky Michael Lockwood is the youngest and the last boy of the Lockwood siblings.   Damon was born to Stormie and Riker Lockwood on December 29th, 2001. Damon was a complete accident, his parents didn't expect to have him until Stormie Lockwood found out that she was pregnant with Damon. Before going to Hogwarts, Damon went to a muggle private school along with his siblings. Damon was very close to all his siblings and looked up the most to his big brothers especially Tyler, wanting to be just like him. To this day he still wants to be just like his big brother. At eight years old,  his parents divorce after a nasty fight and his father took custody of Landen and Austin separating them from him Tyler and Serena.  
Hogwarts Years:
At the age of eleven Damon was accepted into Hogwarts school of witchcraft and wizardry just like his siblings before him. Like any first year, Damon was fascinated by the castle and gotten lost very easily due to his sense of adventures. There was various times that Tyler and Serena caught him wondering around the castle aimlessly confused where he was at. As his second year rolled around he knew the castle and he was turning beetles into buttons and being placed under a cheering charm. Now a third year, Damon is ready to explore the Hogsmeade village and learn more advance spells.
After Hogwarts / Adult:
Still in Hogwarts!
OUT OF CHARACTER
------------------------------------
Alias:
Keegan ( Keegs )
RP Experience:
7 years
Other Characters:
none
How did you find us?:
Sophy Kitty!
RP Sample:
Spoiler: